Learn how to build a campaign
The last piece of the Campaign puzzle is deciding the who, what, and when of your Campaign. Follow the steps below to build your campaign.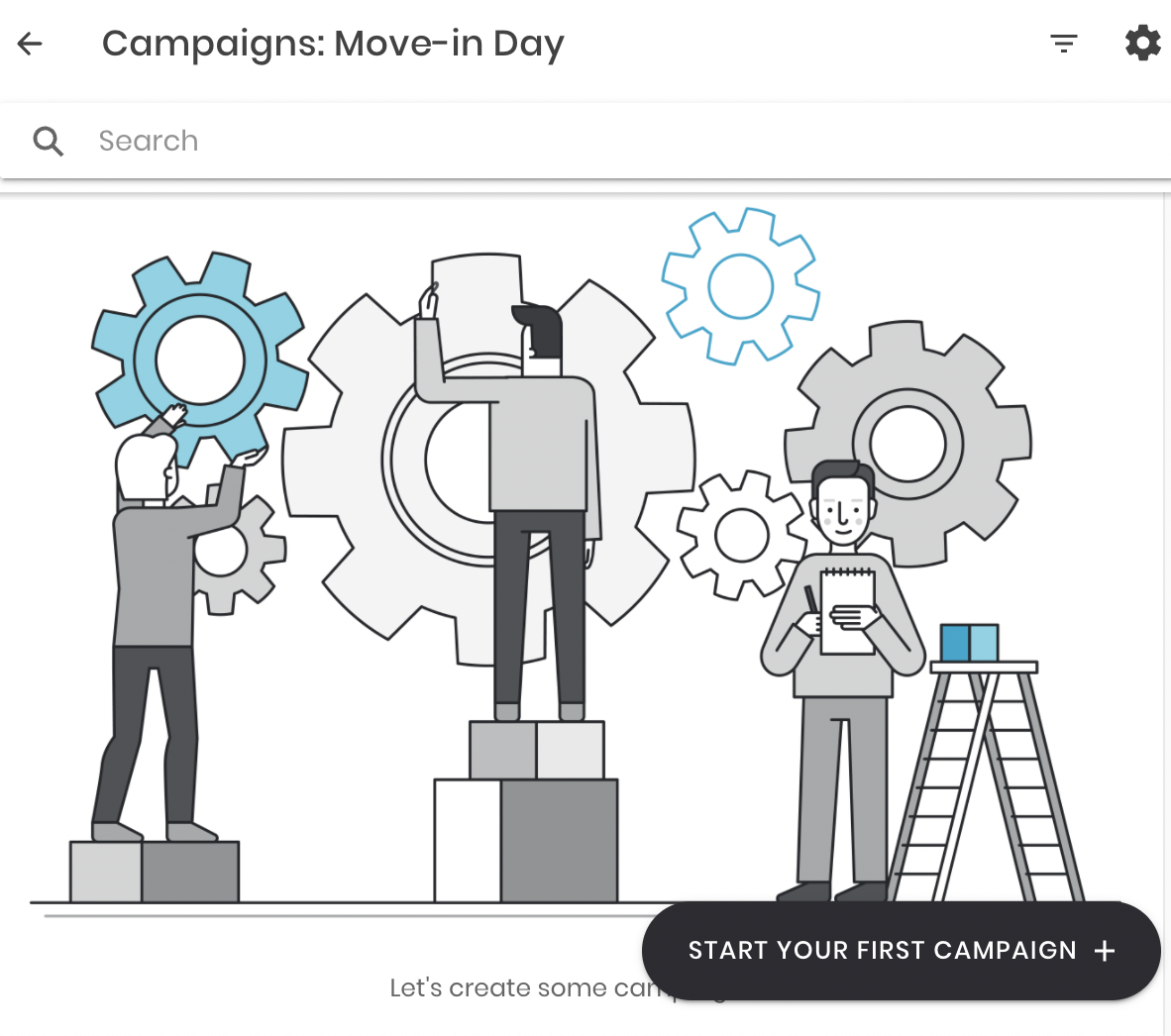 Example Campaign Creation Page
If you have made a campaign in the selected Category prior, the button will look like this:

Name:

Internal name of your campaign. This name will not be shown to your audience.

We recommend the following naming convention: Department/Experience - Purpose of Campaign - Audience - Date

Ex: Housing - Residence Hall Room Contest - First Year Residents - 10-29-21
Message:

The content of your text message. This should be kept under 160 characters.

Refer to your specific Full Measure experience guidebook for message best practices
Attachment:

Where you attach a Content Card to be sent with your campaign (optional, but highly recommended)
Only Content Cards that you have marked as "Activated" will display in this list

You can only select one card to send per message
Recipients: Who the message is going to (audience). Select the audience(s) that apply.
If there are audiences you want to exclude, click on the red person icon in the right-hand corner. You'll see your list of audiences and can select which audiences to exclude from there.

For example, if you're hosting an admitted student day, you'll want to include your audience of "all accepted students" but exclude "students that have already registered for admitted student day"
Frequency: When and how often should this Campaign go out? You'll have three options for delivery.
On Activate

(Default)

:

The Campaign will send immediately after you activate the message
Date & Time:

The Campaign will send on your selected date and time
Rolling:

The Campaign will send to new students who enter your audience until the Campaign expires. You'll choose the campaign duration (start and end dates) and the hours between which the campaign should deliver each day.

Rolling campaigns should be used for audiences that are updated on a regular basis. If an audience is static, then a Date & Time campaign should be used.



Send From: Who is the message being sent from/who is responsible for responding to inbound messages on your team? Only users with messaging permissions will be shown here.
Interested in sending your SMS campaign as an email as well? Follow our email guide for all the details ⬇️