An overview of the terms you'll see in the Full Measure Platform
The overarching folder that stores the content cards and campaigns for your target populations and/or experiences.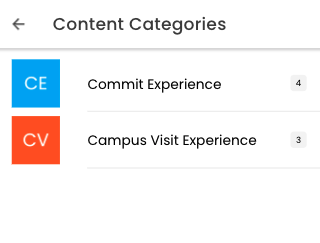 A link to a content card that can be accessed through any channel. This link does not capture personalized tracking information or include tags.
A predefined way to add different types of content into your content card. Select your component based on the way you would like your content to look and how you want students to engage. Components can include text, image uploads, buttons and more. Read more in the
Content Components section
.
A group of content components that create the body of your content card to convey related information to a student. The content block will include various parts related to an overall theme. Example: A content block of your content card may include multiple buttons linking out to your institution's social media pages.
A progressive web app page that provides information to your students relevant to your campaign or experience.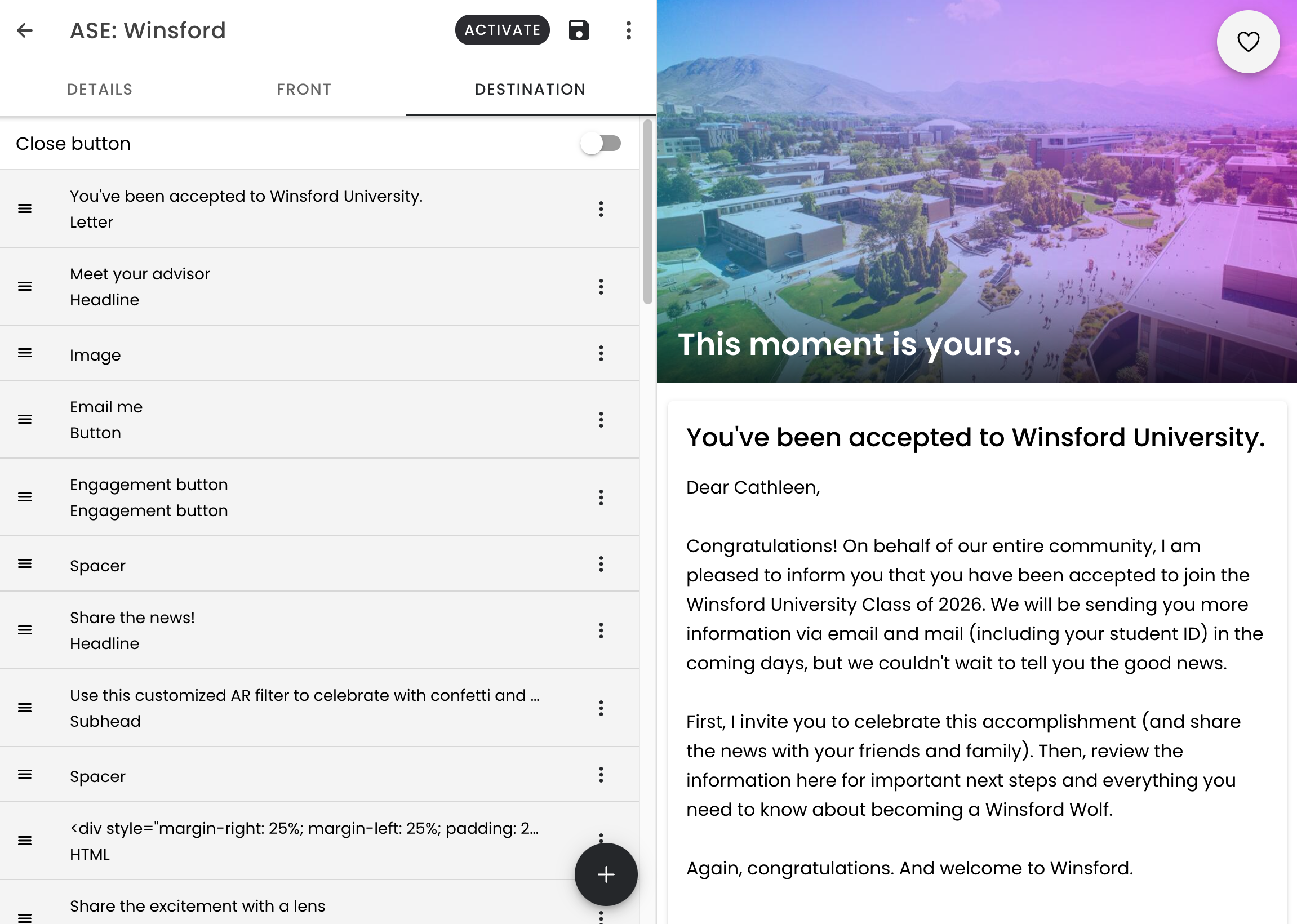 The Full Measure platform in which institutions connect with students in a mobile-first, mobile-friendly way via text messaging, email and curated content.
When an outbound campaign message is sent with a link to a content page, a URL is included specific to each particular student. pURLS enable institutions to personalize messages by merging in student names and tracking engagement on an individual student basis.
The technology on which the Full Measure Platform is built. Progressive Web Apps bring a native app-like user experience to a cross-platform web application. A PWA prevents students from having to download an app to access your content. Instead, they can open the content in the browser of any device they utilize. The content will be responsive to that device.
A way to store popular external links, such as your student portal.
Pre-designed content pages that are designed by the FM team.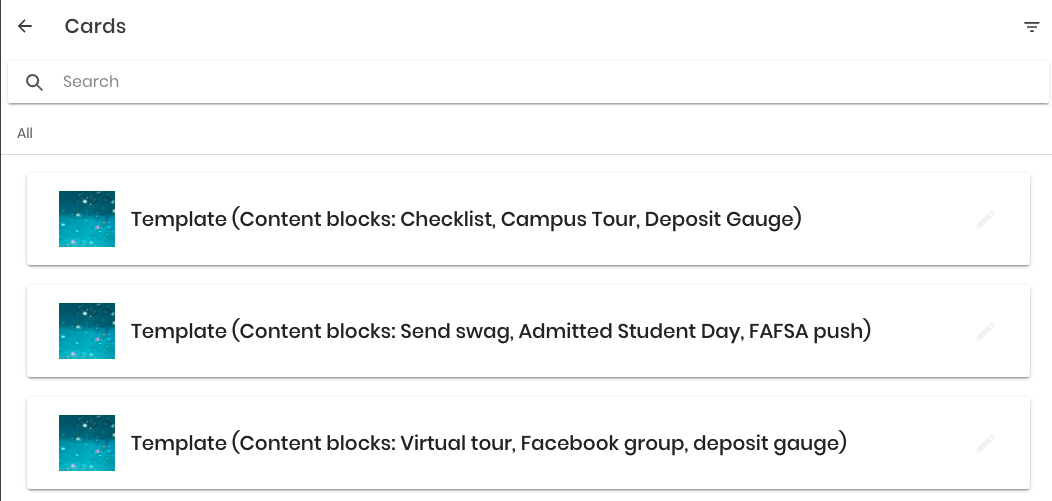 Use Activity to see student engagement with your content and campaigns. In Activity, you will be able to see overall engagement, from the number of initial opens of the link in the text message to students' interactions with each trackable component on the content card. You will also be able to drill down into this engagement on an individual student basis to see which students interacted with different components, and who is most engaged. From there, you can message students based on their interactions to provide timely follow up and answer questions.