Let's learn about what makes up a campaign
A campaign is a message that is sent to an audience, often linking to a content card. A campaign can be sent on a one-time, scheduled, or rolling basis.
Refer to our
campaigns guidebook
for the full rundown of how to launch a campaign, the features included and additional resources.
Where the campaign is in the campaign lifecycle. You'll see the following statuses: active, completed, draft, archived, and deactivated.
Click here
for an outline of the various status icons.
The medium for how the campaign is delivered. All campaigns are delivered as an SMS message, but have the option to also be sent as an email.

Matching each organization's content card categories, campaign categories are used to organize messages for organization (i.e. by Experience).

The content card that will be sent out with the campaign as a link. This is optional, but highly recommended.
Who the message is sent to. The recipients field will show all of your audiences.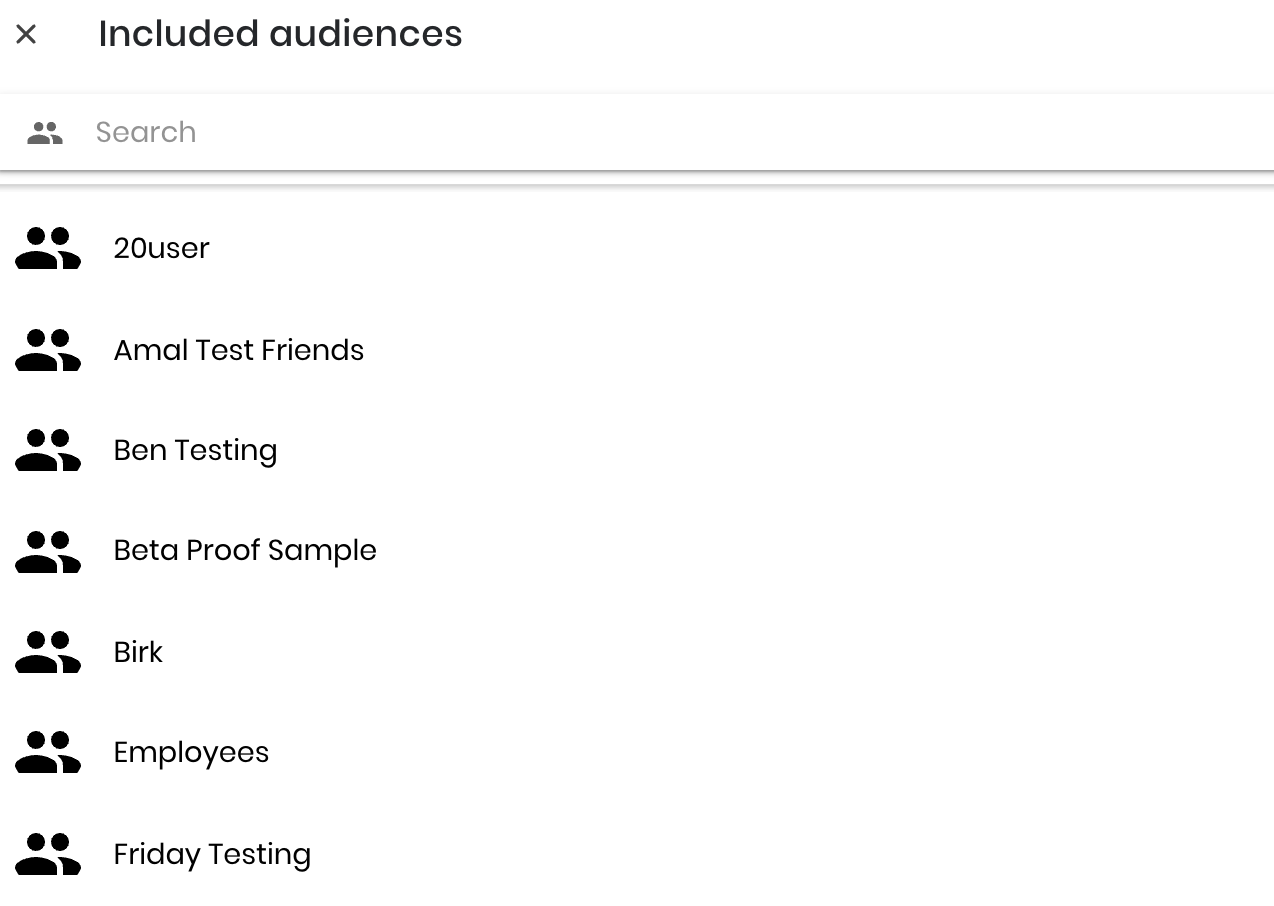 Audience(s) removed from receiving the campaign. Often a subsection of the larger audience the campaign is going to.
For example, if you're hosting an admitted student day, you'll want to include your audience of "all accepted students" but exclude "students that have already registered for admitted student day"
When and how often should this Campaign go out.
On Activate (Default): The campaign will send immediately after you activate the message
Date & Time:

The campaign will send on your selected date and time
Rolling:

The campaign will send to new students who enter your audience until the Campaign expires. You'll choose the campaign duration (start and end dates) and the hours between which the campaign should deliver each day.

Rolling campaigns should be used for audiences that are updated on a regular basis. If an audience is static, then a Date & Time campaign should be used.
Which user the campaign message is being sent from. This is also the user who will receive any responses in the Messages tab.
Most campaigns should be sent from the department account, but there may be situations where it's more appropriate to send it from an individual user.
A message that is received by staff members prior to a campaign being activated, in order to ensure the message is functioning and looks as expected. A built-in feature of the platform, all campaigns should be tested prior to being activated.